Longvida Curcumin Product Review
What Is Longvida Curcumin?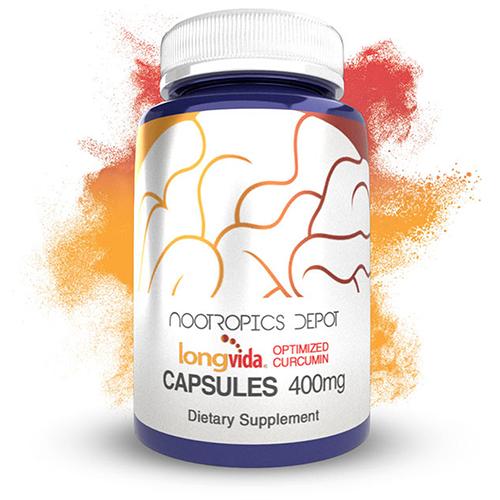 Visit Site
In this review, we compare Longvida Curcumin to Pure Curcumin.

Formula
Backed by research from scientists at UCLA, Longvida Curcumin distinguishes itself by using SLCP™ Technology, which is the only process demonstrated to increase curcumin absorption and bioavailability to effective levels in humans. SLCP stands for Solid Lipid Curcumin Particle Technology, and in a nutshell, this helps to protect the curcumin in the GI tract and also helps it to get absorbed through lipid membranes and the blood brain barrier. They also claim to have "17+ published clinical studies on their process and more on the way."

Ingredients
Each Longvida Curcumin capsule contains 400mg of Curcumin. This is intended to be a small daily dose to give you benefits over time. They do not disclose their other ingredients, however, but do say that Longvida Curcumin contains no piperine and no "volatile oils" from the turmeric root. Ergo, if you are sensitive to pepper, Longvida Curcumin seems like a great way to experience curcumin without worry.
On the other hand, if you are looking for a higher-impact dosage (Pure Curcumin) or a curcumin supplement that pairs curcumin with other nourishing compounds (as with Curcumin Extreme), then you might find Longvida Curcumin falls a little short.

Value
At only $22.99 for 30 capsules, Longvida is a lower-cost investment up front. It is also available with 90 capsules for $63.99.

Overall
Longvida Curcumin strikes us as effective, yet "basic" in as far unleashing the full potential of this incredible compound. The dosage size is only a modest 400mg—which is a fine start for a long-term regimen, but if you are impatient for relief, you might want a higher dose. Additionally, with all due respect to their research on SLCP, people who insist on a holistic approach to their supplements and/or want only natural ingredients in play might have some concerns, especially since they do not disclose the full formula. Certainly, if you happen to enjoy the power of combining all-natural piperine and curcumin, Longvida will leave you wanting. Lastly, we would like to see more current customer testimonials.
We rate this product a
B+
Visit Site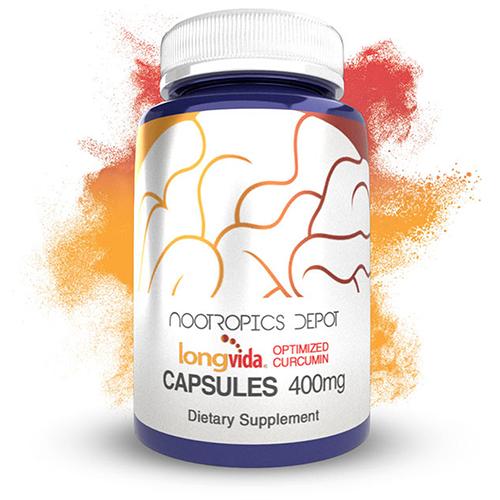 8.54

#3 Longvida Curcumin

Formula:

Ingredients:

Customer Rating:

Value:

Overall:
Pros
Appropriate amount of top ingredients for effectiveness
Gluten-free
Cons
Uncoated, massive pill size the size of a penny
Serving size is 3 caplets a day, more than the average 2/day
Contains 110 mg of Sodium, not great for people with high blood pressure
Several customers complained they did not receive the product they ordered
Visit Site
:|zpendofcontent|: