Regular price
$49.95 USD
Sale price
$39.95 USD
Unit price
per
Sale
Sold out
Say Good-bye to Your Warts: Clinically proven at home treatment.
Warts can be a horrible embarrassment. They're unsightly, ugly, gross and, worst of all, irritating. When you've been afflicted with these hideous lumps you can only think about one thing: Relief. Normally, the only way to get rid of warts is to visit your doctor for expensive medical wart removal procedures that are often time-consuming and painful. Now there's a safe and effective way for you to remove unsightly warts from your legs, hands, arms and personal areas in the comfort of your own home without a prescription: Wartrol.
Wartrol is fortified with ingredients approved by the FDA for their ability to effectively remove warts safely at home. The formula works fast, is painless to apply, and best of all: it really works!
WARTS AND YOU
Warts are caused by the Human Papilloma Virus (HPV), which enters your body through tiny cuts, breaks or other vulnerable sites on the skin of your feet. These warts often develop and pressure points and can be painful and unsightly.
While it's best to use an Over-the-Counter medicine like Wartrol to combat symptoms of warts, there are self-care techniques that can help control your warts.
Be careful to avoid touching, picking or scratching warts.
Make sure to let your partner know of your condition –always adhere to safe sex. Be sure to wash your hands often with hot water and soap Warts can spread from contact – so do not touch them.
FDA APPROVED INGREDIENTS
Wartrol uses many of the same ingredients administered by physicians and dermatologists to remove warts in their offices. While they typically charge thousands of dollars for these procedures, Wartrol lets you enjoy the same benefits without a prescription or a doctor's visit! Now you can get safe, effective and fast relief from home for only a fraction of what you'd spend at the doctor.
Fast-acting painless liquid
Easily removes common & plantar warts caused by HPV
Maximum strength
Convenient brush applicator
Safe and effective
Fast-Acting Relief
The Wartrol formula is specifically prepared to offer fast relief from Warts symptoms. The unique combination of FDA-Approved ingredients and natural oils have made Wartrol one of the fastest-acting Wart Removal Products Available.
The ingredients in Wartrol have long been used to remove warts safely and effectively. Individually, these ingredients have been clinically proven and FDA-Approved for Safe Wart Removal. Never before have these ingredients been combined in such a complete formula for wart removal. This unique formulation makes Wartrol the ultimate Wart Removal Product on the Market.
Wartrol uses a unique blend of FDA-approved ingredients and all-natural oils that help initiate a scientific process called Keratolysis. This process involves thinning the toughened layers of skin produced by the HPV virus at the site of the wart, so they can be shed. This shedding helps weaken the HPV virus so warts are removed easily and effectively. Combining those FDA-Approved ingredients with Natural Oils not only removes the
Through & CAREFUL CLINICAL STUDIES Prove That Wartrol Works!
Wartrol is a topical solution that you can apply directly to areas of your body affected by warts. The FDA-approved ingredients in Wartrol help attack warts directly with a small application to the surface.
A few drops of the Wartol Solution allows these ingredients to penetrate the Wart quickly and begin offering relief right away. This topical solution fights warts directly for painless and effective wart relief where you need it most.
FAQ
1. Medical questions regarding any of our products?
If you have any medical questions regarding any of our products, please consultyour physician or doctor for professional advice.
2. What is the recommended dosage for this product?
Once you receive the product, you will be able to read the recommended dosage onthe product.
3. How can I order this product?
You can order our products with the 4 major credit cards (Visa, Master Card,American Express and Discover Card) & some have third party payment options.
4. 4. What is your Money Back guarantee?
We take great pride in the superior quality of our products and want youto be pleased with your purchase. We believe in offering the very best value,quality and selection to our customers. You may return any unused and unopeneditem purchased from us for any reason within ninety (90) days of your purchasefor a refund of the purchase price.
5. How do you ship the product?
We ship all USA orders via USPS first class mail with delivery confirmation.International orders are shipped via FedEx with tracking or a local internationalcarrier with tracking. All packages are discreetly shipped with no indicationof what product is inside.
6. How long does it take to receive our products?
USA orders are shipped USPS and take 7 to 14 days. International Orders areshipped via FedEx and take 10 to 21 business days depending on customs clearance.Rush Shipping takes only 2 to 4 days. All of our USA orders have tracking andmost international countries have tracking.
7. How can I track my order?
Once you place an order with us you will receive a tracking link in yourshipping confirmation email within a few business days. Please allow up to 4 days for tracking status to appear in our system.
8. How do I request a new shipment?
Please contact customer service to request a new shipment.
9. What are your terms and conditions and return policy?
Please take a look at our Terms and Conditions. You may also call our customer service for additional information on product returns.
10. Where else is this product sold?
This product is not available in retail stores and can only be purchased online.
Wartrol contains the only ingredient proven to effectively remove your warts. With 17% Salicylic Acid concentration, it's formulated to the exact recommended concentration.
In as little as one use, you can get rid of virtually any external wart on your body.
Now you can be wart-free without visits to the doctor and expensive medical procedures that could cost you a fortune. Wartrol offers a safe and equally effective alternative that can save you loads of money and time.
Simply put, Wartrol really works. And if you're not happy with its wart-removing results, just return it through our 90-day money-back guarantee. There's no risk when you buy with us because we know it'll work for you. Get yours today!
Share
View full details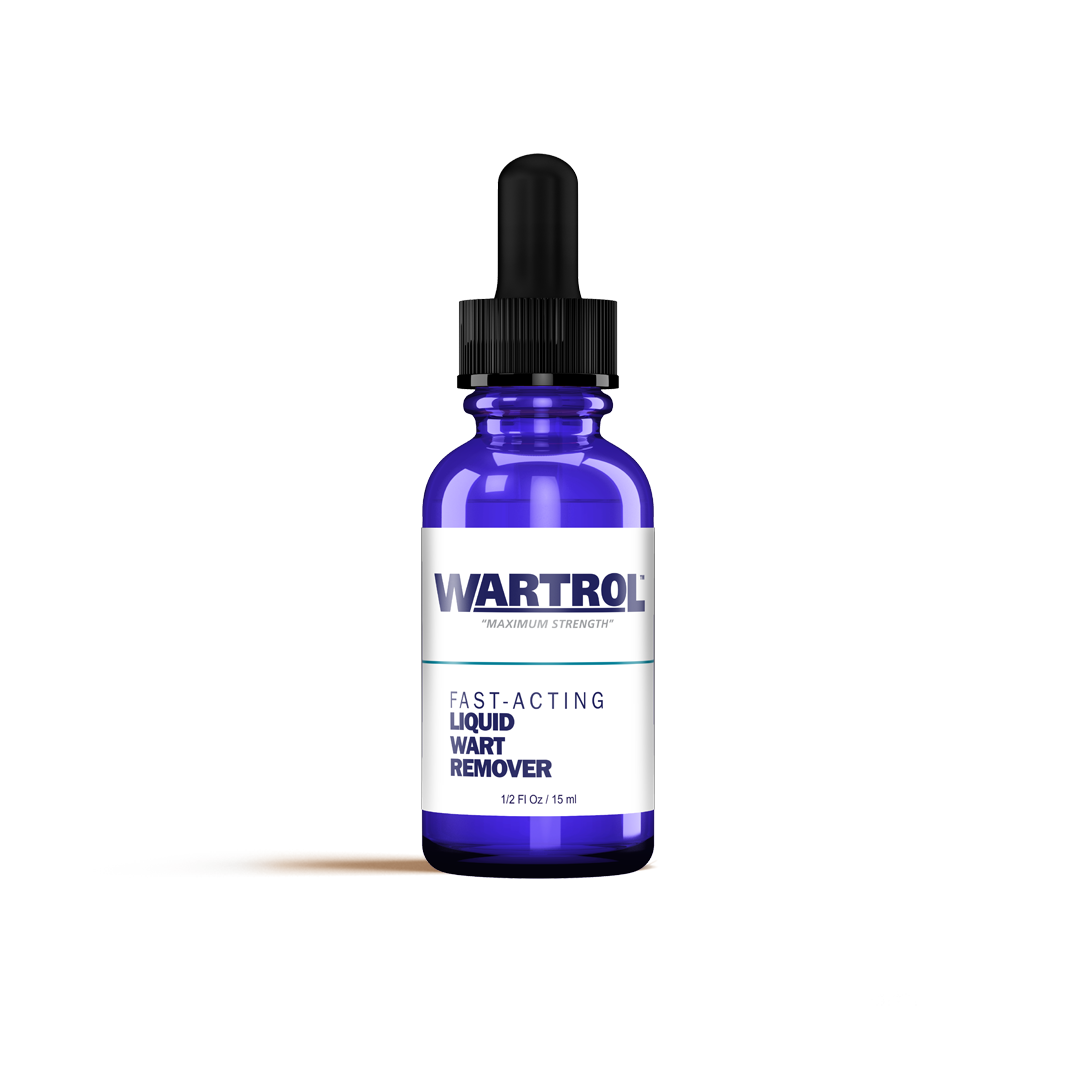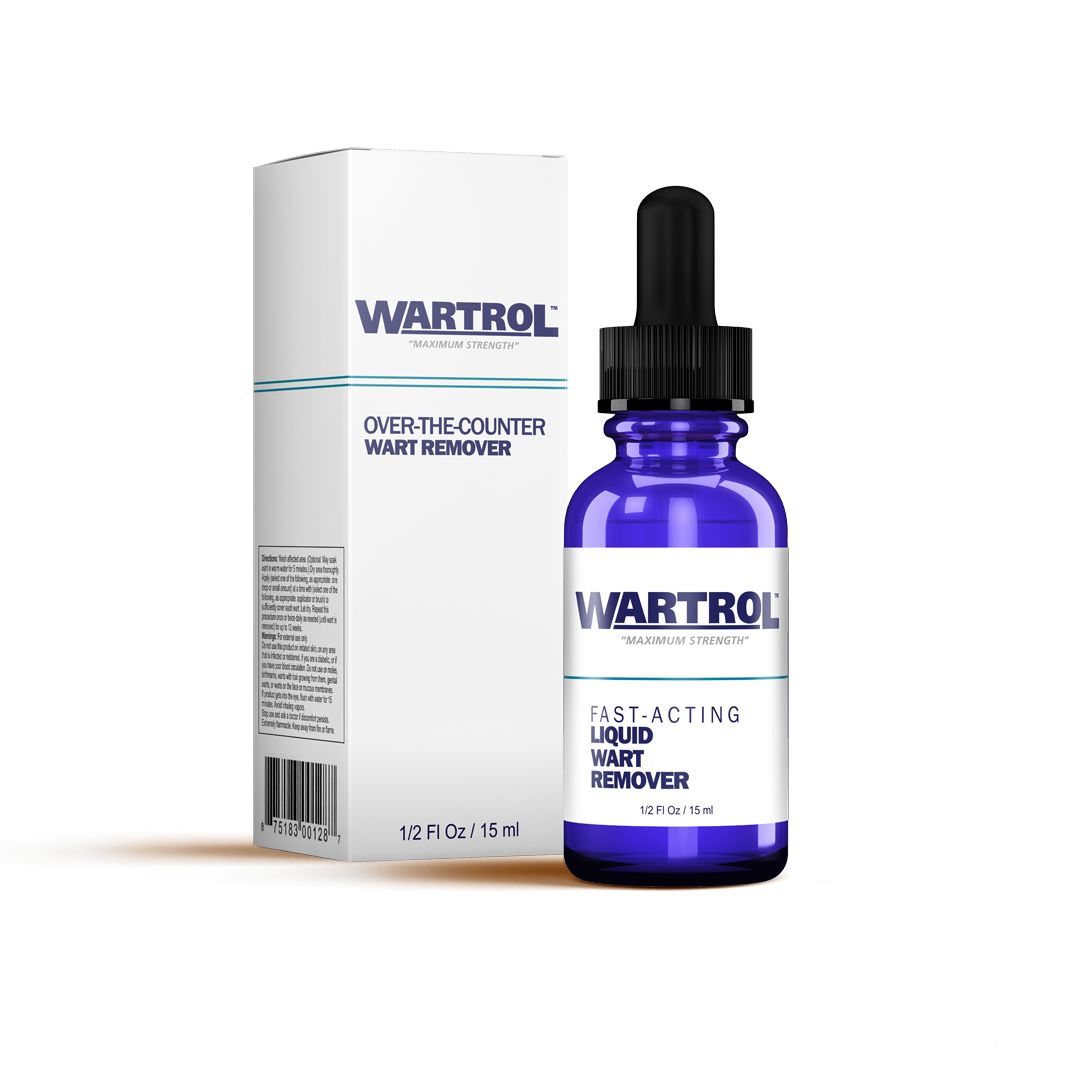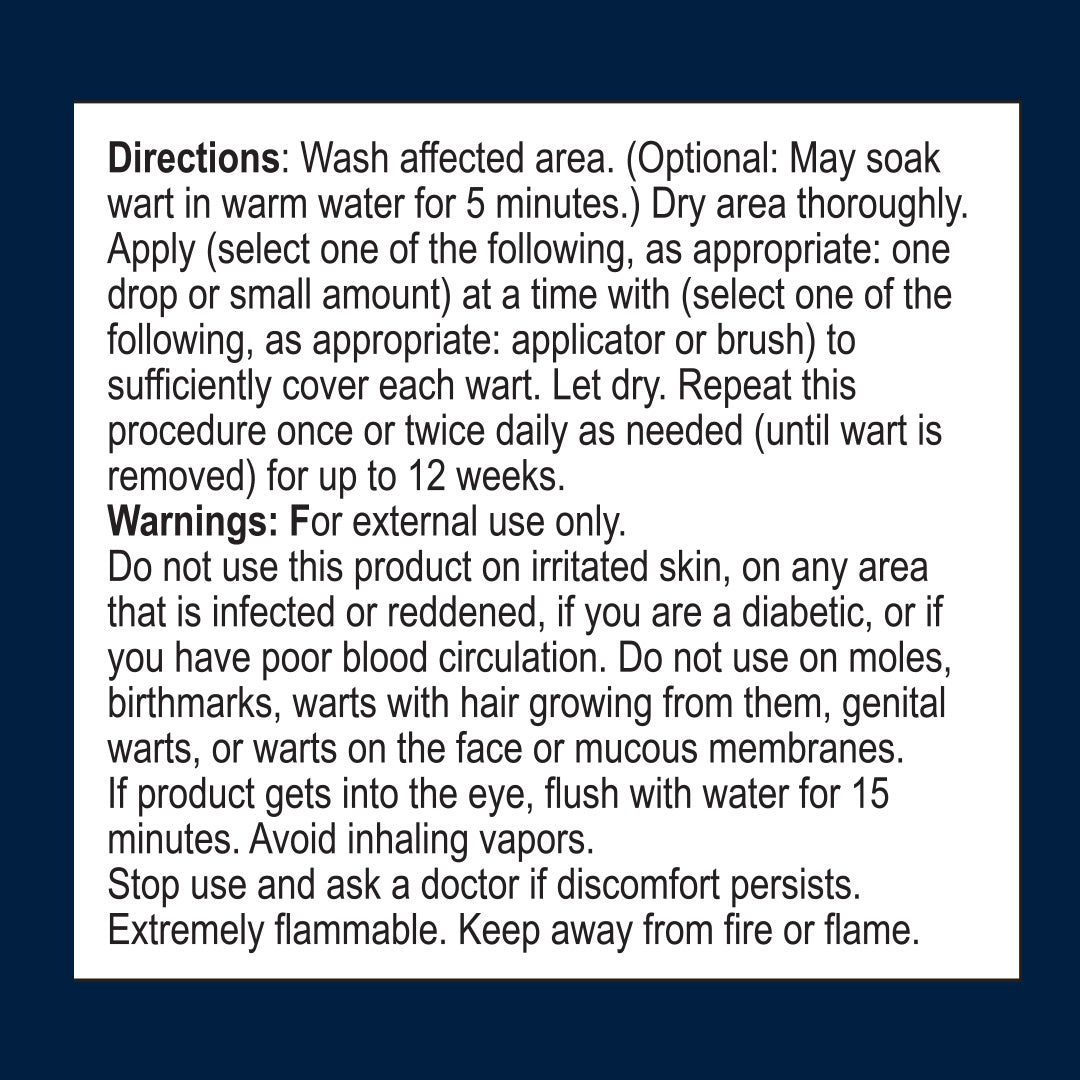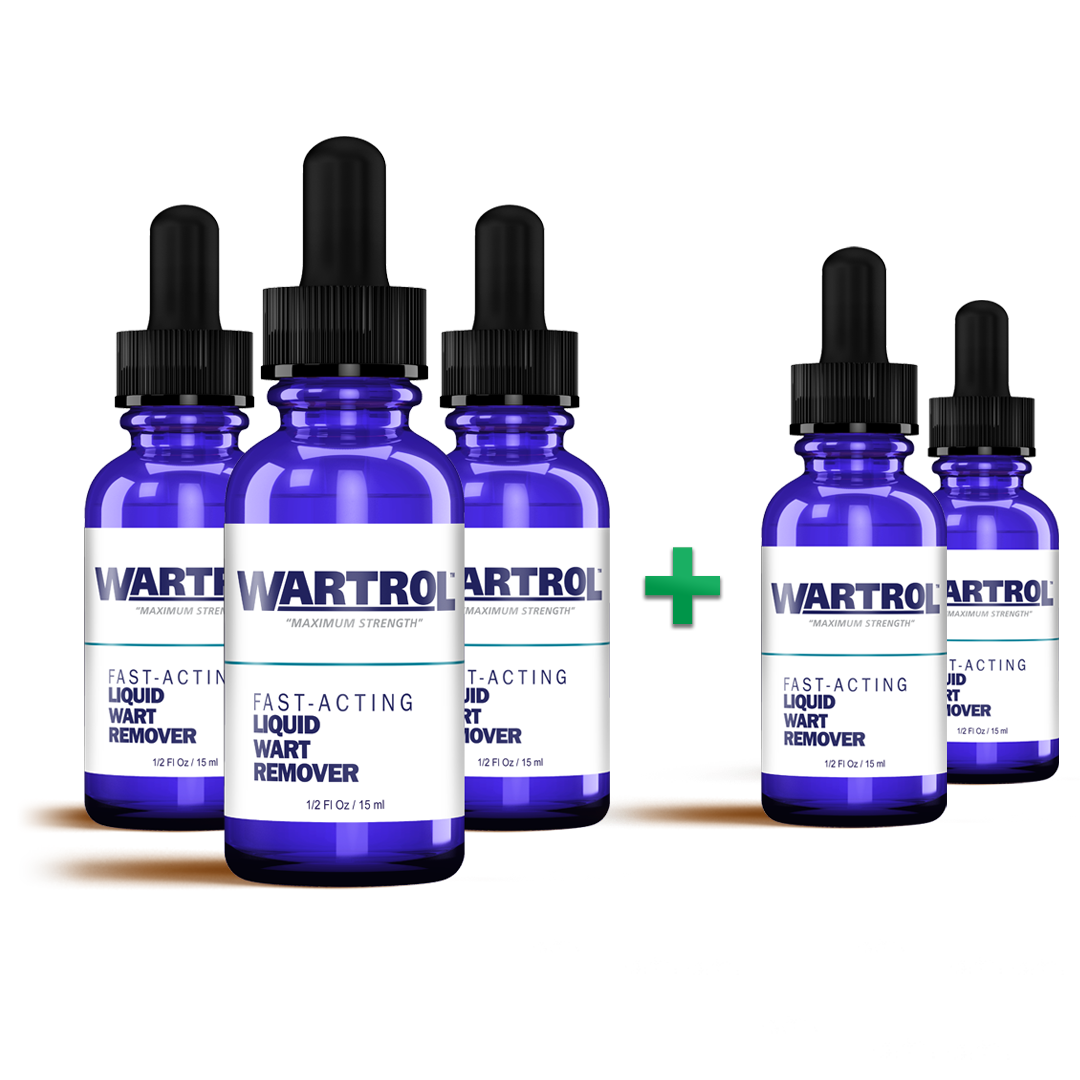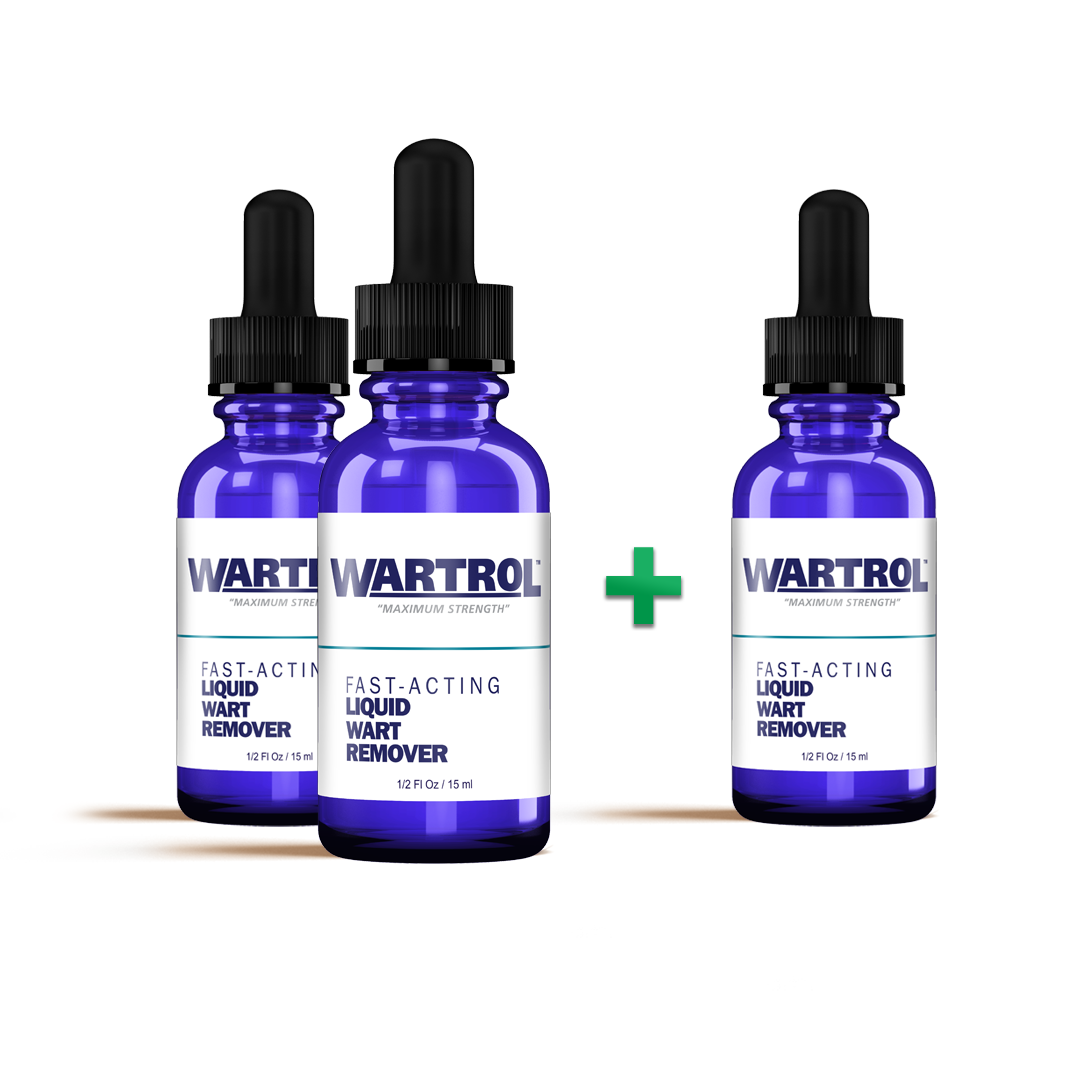 Fast, could be faster
Sometimes when you have a pretty obvious wart speed is of the essence. Wartrol got rid of it after 2 weeks, two days after a job interview :(
Faster than duct tape
When I was young my dad told me duct tape was the best way to get rid of warts. Then I grew up and found wartrol which is faster, healthier, and the wart doesn't come back
Fast, could be faster
Sometimes when you have a pretty obvious wart speed is of the essence. Wartrol got rid of it after 2 weeks, two days after a job interview :(
Faster than duct tape
When I was young my dad told me duct tape was the best way to get rid of warts. Then I grew up and found wartrol which is faster, healthier, and the wart doesn't come back